---

---

Ways boaters can spend less money and still enjoy recreational boating without breaking their budget
It's no secret that boating costs money. You need to have a certain amount of discretionary income to enjoy the lifestyle, but you certainly don't need to be rich if you are smart about how you boat.
I always consider boating to be an investment in my leisure and family time – but of course I always have an eye on our budget and look for ways to spend less money as a boater if I can.
Making boating more affordable has been a concern in the boating industry ever since the economic recession. Consumers are more frugal and less likely to spend money on a boat, or spend a lot of money boating.
According to National Marine Manufacturer's Association (NMMA) annual statistical report for recreational boating, 73 percent of boat owners in the U.S. in 2011 had an annual household income less than $100,000. That shows that most boat owners are middle class and not considered to be rich. So how do they make boating affordable enough to fit into their budget? They are doing everything they can to save on products and services that reduce expenses and save money.
Whether you are considering getting into boating or you are a current boater looking to save some money, here are some ideas that will help bridge your passion of the water with your tightening budget.
---
---
Saving Money on Boat Purchases
The boat itself is an upfront investment. Consider the size, age and required maintenance when you are buying a boat.
Used vs. New
You'll save MUCH more money buying a used boat over a new boat. Just like a car, a new boat purchase has a steep depreciation in value the first few years. I feel like 5 years old is a good sweet spot for a used boat purchase because it is still relatively new but the boat has experienced its greatest depreciation in value. If you think you are going to "step up" in a few years you don't want to risk being under water in your purchase when you trade in (there is nothing worse than still owing money after your boat sold).
A new boat purchase can make sense if you plan to hold onto the boat for a longer period of time. There could be savings in parts and maintenance and you may have an easier time getting financing for your a boat loan at a good rate. And if you have a boat loan, you can deduct your boat loan interest on your federal tax return  – just needs a head, galley and sleeping berth to qualify as a second home!
Smaller vs. Bigger
Our 6 year old recently asked, "Do bigger boats cost more money?" and our answer was a responding YES. It should be pretty obvious that bigger will cost more regardless of the age. Consider the savings you'll get in slip fees, winter storage and fuel alone. But again, consider if you will be happier with a smaller boat or bigger boat… if you are going to want to increase your boat size in just a few years you may end up losing money in the buying and selling process between boat value loss, commission fees and other expenses. Be sure you know your boat's appraised value and how much you owe before trading up.
Boat Storage and Marinas
Consider expenses for your marina or high and dry location. Making a switch in locations or use could save you money.
Marinas
Your marina location choice could save you a lot of money. It may be time to shop around for a new marina to find slip rental or high and dry storage savings. Many marinas are not full right now due to the recession and they are looking to attract more boaters with special pricing and discounts.
A marina that is closer to where you like to boat could save you a lot of money on fuel. Consider driving your car a bit further to a marina location that has easy water access to areas where you like to boat – you burn a lot more fuel in your boat than your car (not to mention how much more fuel costs on the water).
High and Dry vs. Trailering
A trailered boat may be much cheaper than using high and dry services that keep your boat in storage at a marina for each use.
Boat Clubs and Rentals
To help with boating affordability issues, there is a rise in the availability of peer-to-peer boat rental companies as well as boat clubs.
Peer to Peer Boat Rentals
As a boat owner, listing your boat on a peer-to-peer boat rental marketplace can help to significantly offset the costs of ownership. This is a great option to help defray your monthly boat payment as well as required maintenance. Depending on how much you are able to charge and how often you are able to rent your boat, it could even pay for your monthly payment!
As a boat renter, you can experience the boating lifestyle without an upfront investment and only pay for the time you are out on the water.
Boat Clubs
Many marinas are beginning to join boat club franchises with membership options that offer use or partial ownership of boats to boaters. Its a growing trend that helps get more boaters out on the water without spending a lot of money.
Saving on Fuel and Services
Cost-conscious boaters take advantage of membership programs that give them savings on fuel and other boating services.
BoatUS member Discounts
Boat Owners Association of The United States (BoatUS) members pay less for gas – from $.05 to $.10 off each gallon of fuel at 375 "BoatUS Cooperating Marinas." The cost of a BoatUS or BoatUS Angler membership ($24/year) can sometimes be recouped after just one fuel fill-up.
BoatUS' Cooperating Marinas also offer discounts on up to 25% off transient slip fees – essentially four nights for the price of three – and up to 15% on boat and engine repairs. About 1050 businesses and service providers, from sail lofts and engine shops to fishing guides offer a BoatUS member discount.
Boat Cruising on a Budget
When it comes to running your boat, there are a lot of fuel saving ideas to keep costs lower.
Shorter boat trips – cut back on your number of longer boat cruises and explore coves and nearby marinas more.
More anchoring – you can save money by dropping the hook and anchoring out for the day with some friends rather than cruising around on your boat (and sometimes that is even more fun!)
Group excursions – take some friends on your next trip and split the costs or take turns on the cost of fuel by hopping on board your boat one weekend and then their boat the next.
Timing with the tide – following the tide in and out will help you save fuel and may even help get you to your destination faster.
Boat Maintenance
If you are handy, DIY boat maintenance will yield a lot of savings. The more you can do yourself, the less out of pocket expenses you will have. Just be sure you know what you are doing!
There are some very basic maintenance tasks that most boaters can do on their own:
Washing and waxing
Oil changes
Fuel filter changes
Winterization
What ideas do you have to save money on your boat? Please share in the comments below!

Sign up for our weekly email
Disclosure:
This site may contain links that are affiliated with companies where we receive compensation. Also, as an Amazon Associate we earn from qualifying purchases.
Full disclosure policy
.
---
---
---
The following two tabs change content below.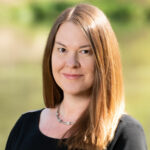 Diane is the founder of MyBoatLife.com as well as the boating lifestyle site for kids
BoaterKids.com
. Active in the boating industry, Diane is also the CMO of
Epoch Boats
, an all-electric hydrofoil boat startup.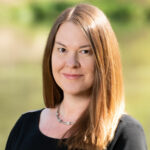 Latest posts by Diane Seltzer (see all)