---

---


BoatUS shares their annual list of the most popular boat names
UPDATE: Check out Most Popular Boat Names for 2016 where we compare top 10 boat names for 2016, 2015 & 2014
Naming your boat is one of the most difficult decisions a boater must face (after choosing what brand, style and size of boat to buy of course). Some boaters are looking for a cute boating pun that has a double meaning. Others are looking for something personal that has a story behind it.
Whatever your boat naming strategy, reviewing a list of popular boat names can help you get started with choosing a boat name.
If you like to steer clear of popular names you'll know which ones to avoid to be unique. Or, it can give you ideas for creative names that you might want to choose for your boat.
Boat Owners Association of The United States (BoatUS) has released its 24th annual top ten boat name list based on their boat graphics data from 2013.  In fact, BoatUS has over two decades of top ten boat name lists and over 9,000 names in its online Boat Name Directory, along with an easy-to-use online design tool to make your own boat name, all at BoatUS.com/boatgraphics.
---
---
Top Ten Most Popular Boat Names in 2013
1. Serenity
2. Second Wind
3. Island Girl
4. Freedom
5. Pura-Vida
6. Andiamo
7. Island Time
8. Irish Wake
9. Happy Hours
10. Seas the Day
According to BoatUS, they say a boat name can tell you a lot about the person behind the helm.
"We've had indicators that a boater who names their boat Second Wind may have rebounded from a misfortune such as divorce, health or other major issue, while someone who names their boat Island Girl or Island Time may enjoy a more carefree spirit and need an escape from everyday life," said Greg Edge of BoatUS Boat Graphics. "And you can guess that boats with names like Happy Hours may be the most popular boats on Friday night at the marina or Saturday afternoon raft-up – their more outgoing owners celebrating with family and friends."
Whatever you choose, I think your boat names should be a personal expression – it should speak to you as your personal mantra, a play on words that expresses your attitude in life. And if you buy a boat that has "Lazy Bear" emblazoned on the stern (yes, that is the name that was on the first boat we bought) you may just want to start thinking fast about your next boat name!
More Resources for New Boat Names
Renaming your boat is a big deal. When you buy a used boat you often have to remove an old name and then put a new name on it… and there is a ceremony process that some say you need to follow to avoid bad luck at sea.
Concerned about changing a boat name? Be sure to check out our Boat Name Christening Guide so that you appease the Gods of Seas.
---
BoatName Gear
For great boat gear gift & gear ideas for your boat name, check out all of the gear available on BoatNameGear.com for a great selection of high quality products that you can emblazon with your boat name.
---
Boat Name Decals
Getting a new boat name decal is easy and affordable with Lettering on the Cheap.
Use their online design tool to create your ideal boat name decal (or registration numbers) with graphics and font choices. You can even choose from design templates for popular boat names already made.
>>Get Started Creating a Boat Name Decal
---

Sign up for our weekly email
Disclosure:
This site may contain links that are affiliated with companies where we receive compensation. Also, as an Amazon Associate we earn from qualifying purchases.
Full disclosure policy
.
---
---
---
The following two tabs change content below.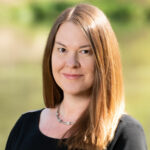 Diane is the founder of MyBoatLife.com as well as the boating lifestyle site for kids
BoaterKids.com
. Active in the boating industry, Diane is also the CMO of
Epoch Boats
, an all-electric hydrofoil boat startup.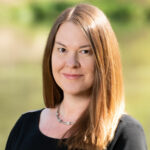 Latest posts by Diane Seltzer (see all)