---

---

With ease of storage and quality construction, folding bicycles on board boats give you the freedom to travel by land at boating destinations
One of the best parts about taking a boat trip is exploring new ports and waterside towns. But after you dock your boat at a marina its not always easy to get around town on land.
Having a bike on board gives you easy access to everything that waterside towns can offer transient boaters – and folding bikes make it even easier to carry and stow a bike on board.
While some marinas may offer transients access to rental bicycles, bringing your own bike with you on your cruises gives you a lot more flexibility and freedom. You are not restricted to a short rental time limit or certain times of the day. And you do not have to cycle around town on a bike that is outdated or poorly maintained (you know the marina bikes you usually get… wide handle bars, big wire basket and bald tires).
Recently I discovered the value of Montague Bikes for boating – the company that has a great folding bike product ideal for the transient boater. Their folding bikes are the same quality you'll find in standard non-folding bikes (important to cyclists that take their bicycles seriously). But the ability to fold them literally in half means you can easily stow them on board your boat without taking up valuable storage space.
I asked a few other questions to see if these folding bikes by Montague Bikes really are good boat gear for transients.
Are they made of materials that will not rust in a marine environment high in moisture?
Yes – the frame, forks, and rims are aluminum, so no risk of corrosion there, and the spokes are stainless steel.
How big are they when folded?
The folded size of the bikes is 36″ x 28″ x 12″. Unfolded Montague bikes are real, full size road and mountain bikes.
Are they compatible with standard bike accessories, or am I limited to hard to find parts for a folding bike?
Every part on a Montague folding bike uses industry standard specifications. That means you can upgrade or replace them with any readily available aftermarket parts. You can customize your bike with flashy new parts, or add accessories likes racks and fenders, just by visiting your local bike shop.
Montague Bikes also points out that their bikes can handle any type of terrain you may encounter at your boating destinations – from gravel paths to rough mountain terrain.
In addition to the flexibility of having your own bike when you are at new ports, you'll be able to count on the quality of the bike you're using when exploring towns (as opposed to unreliable rentals at marinas). That's good peace of mind well worth the investment if you enjoy cycling on your trips.
So whether you just want an easier way to get into town for provisions or the ability to get some exercise checking out the coastlines, folding bikes are definitely worth a look for the transient boater.

Sign up for our weekly email
Disclosure:
This site may contain links that are affiliated with companies where we receive compensation. Also, as an Amazon Associate we earn from qualifying purchases.
Full disclosure policy
.
---
---
---
The following two tabs change content below.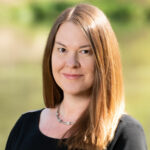 Diane is the founder of MyBoatLife.com as well as the boating lifestyle site for kids
BoaterKids.com
. Active in the boating industry, Diane is also the CMO of
Epoch Boats
, an all-electric hydrofoil boat startup.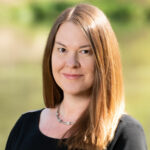 Latest posts by Diane Seltzer (see all)