---

---

Located on the upper Chesapeake Bay on the Sassafras River, The Granary Restaurant welcomes boaters back with new owner and tasty menu
Upper Chesapeake Bay boaters will be pleased to know that The Granary is open and back in business for the 2013 boating season… and possibly better than ever!
Long before we docked our boat on the Sassafras River, The Granary Restaurant was always our favorite place to dine on the upper Chesapeake.
We have been so bummed that the restaurant was closed down for several seasons. There are only a few restaurants at the top of the Sassafras River – and none that we enjoyed as much as The Granary.
But our season was saved this year as the new owner/operator, Dave Anderson, took over the restaurant. A seasoned restaurateur with many years at the Iron Hill Brewery, Dave has reopened The Granary Restaurant & Sassafras Grill with a refreshing new menu.
We dined at The Granary on Friday June 28 – the first weekend they reopened… so we were honestly not expecting the service to be running in full rhythm yet. The staff was buzzing around with a super friendly attitude and Dave, the new owner, greeted us at our table shortly after being seated.
---
---
The Granary Menu
We got to hear about Dave's background with Iron Hill and how he worked closely with his new head chef Jeff to design a simple yet unique menu for The Granary. I thought it was interesting to hear how the two worked to build a menu that was not your "throw crab on top and call it an entree" Chesapeake Bay menu. There was real variety and real innovation in the menu.
I ordered two appetizers as my meal and loved them both – a specialty called General DA's Chicken (named for the owner) which was a sweet and spicy glazed crispy chicken with a pickled ginger fried rice for $9, and the Crab Cake App ($13) which had a grilled corn and jalapeno relish, Sassafras "mud" and topped with a sweet potato hay (bit like a bird's nest). They were very yummy.
Our captain had "The Granary Burger" ($16) – which he described as "a work of art". The very unusual combination featured arugula, pork-belly tomato jam, guacamole, manchego (a type of cheese) and topped with a fried egg. He loved it… and was still telling people about it when we anchored out the next day.
The kids menu was also really good – for a flat price of $6 you can choose one main entree from column A (like chicken fingers and other kid's staples) and choose 2 more items from column B (we chose fries and corn on the cob). Pretty good deal and a nice size meal for the kids. They also had cute kids menus for them to color with very cool double sided crayons (red on one side, blue on the other – how genius!)
Dave says the downstairs more casual restaurant known as The Sassafras Grill will be opening shortly and they will start serving lunch in the upstairs main restaurant on Saturdays and Sundays.
To help kick things off, 4th of July 2013 will also feature as special BBQ lunch at The Sassafras Grill from 2:00 pm until the fireworks. >>View 4th of July menu
For those of you that enjoyed docking your boat at The Granary, the bulkhead alongside the restaurant is available for tie-ups and they'll be adding cleats to accommodate smaller boats soon. But please be sure to make room for Seltzer Water… captain needs another Granary Burger soon.

Sign up for our weekly email
Disclosure:
This site may contain links that are affiliated with companies where we receive compensation. Also, as an Amazon Associate we earn from qualifying purchases.
Full disclosure policy
.
---
---
---
The following two tabs change content below.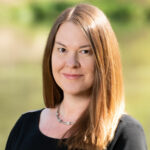 Diane is the founder of MyBoatLife.com as well as the boating lifestyle site for kids
BoaterKids.com
. Active in the boating industry, Diane is also the CMO of
Epoch Boats
, an all-electric hydrofoil boat startup.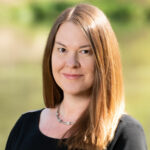 Latest posts by Diane Seltzer (see all)