---

---

Proper use and maintenance of lifeboats to prevent accidents and ensure your life saving boat is ready when your crew needs it
Although lifeboats are of course, by design, meant to be used to get you out of trouble and potentially save you from a spot of trouble, they can sometimes be involved in accidents themselves. This is to be expected – accidents can happen to anything at any time – but it can't help but feel a little ironic.
Most accidents in which lifeboats are involved occur during drills, thankfully, and tend to be down to one of the on-board mechanisms (like the release system) failing. Sadly, people do lose their lives in these accidents sometimes, and these people tend to be professional lifeboat crew members.
The Main Causes of Accidents
As stated before, the most common causes are down to malfunctions in the on-board equipment. Whether this is due to the on-load release system being incorrectly calibrated or simply because the launching gear hasn't been looked after well enough, these accidents can be rather severe.
Also, most of the accidents take place during routine drills and inspections – because these are less "serious" activities, crew members may not take them as seriously as they should, and this might lead to failures in communication or even unsafe practices, both of which can cause mishaps to occur.
---
---
Davit Maintenance
If you want the lifeboat to release in a smooth, secure and overall safe manner, you need to make sure the davits are correctly maintained. Davits are safety systems which are used to lower the lifeboat from its mother vessel and to launch it into the water.
You should examine the davits closely to see if there are any visible signs of corrosion or deformation, then lubricate any moving parts, including sheaves and wires.
Any electronic devices, like limit switches and hydraulic mechanisms, should be routinely checked over to make sure they're working properly.
Lifeboat Maintenance
If you want to avoid any nasty accidents occurring, regular lifeboat repair and maintenance is vital. Ensure everything on board the boat is functioning correctly, whether it's fixed or loose, and give the boat itself an inspection; the engine, the power supply, the propulsion, the steering and the bailing mechanism should all be given the once over.
Everything should be inspected – this includes the sprinkler system and the air supply. If anything is failing or malfunctioning, replace it as soon as possible.
Accident Prevention
All lifeboats are fitted with a hook release system; it is important to ensure that every crew member is familiar with it, and has a thorough understanding of how it works. By doing this, you will be able to prevent the majority of lifeboat accidents.
When drills are being conducted, keep the personnel numbers to the absolute minimum necessary – this allows the lifeboat staff to concentrate more effectively and avoids any potential crowding incidents.
You should also make sure that your boats are kitted out with FPDs, also known as fall prevention devices. These handy gadgets stop the on-load release systems from being inadvertently activated.
GUEST POST: This article was brought to you buy Jamie King writing on behalf of ShipServ, the marine e-market place.

Sign up for our weekly email
Disclosure:
This site may contain links that are affiliated with companies where we receive compensation. Also, as an Amazon Associate we earn from qualifying purchases.
Full disclosure policy
.
---
---
---
The following two tabs change content below.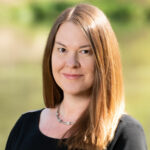 Diane is the founder of MyBoatLife.com as well as the boating lifestyle site for kids
BoaterKids.com
. Active in the boating industry, Diane is also the CMO of
Epoch Boats
, an all-electric hydrofoil boat startup.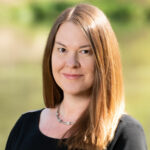 Latest posts by Diane Seltzer (see all)