---

---

How to choose an anchor for your boat and your anchorage conditions for a secure and safe night out on the water
Taking your boat out for a cruise can take boaters on wonderful adventures, with virtually thousands of magnificent destinations to choose from. Most areas also offer boaters a number of anchorages where you can secure your boat and anchor out for the night to fully enjoy the beautiful scenery surrounding you on the water.
Anchoring your boat at an anchorage will not only exclude you from additional expenditures of staying at a marina, but will reward you the beauty of experiencing a calm and peaceful night on the water. You can anchor out for a few days, a week or even a month depending on the amount of food, beverages, fuel and other provisions you have on-board.
Some boaters, however, do not agree with this idea. They are afraid of staying on the boat overnight, or may be nervous about securing their boat for natural factors like water current and wind velocity. Other boaters simply do not know how to anchor their boat right. But with the right anchor gear and technique, a night on the water can be a great boating experience.
Anchoring in general is quite easy. All you need is the right equipment and some bits of important knowledge. If you want to anchor overnight, it is crucial to know your anchors and bottom conditions.
---
---
Anchor Attributes
There are mainly four factors to keep in mind when selecting an anchor.
1. Ease of Use – Is the anchor easy to set and retrieve?
2. Hold Strength – Will the anchor stand its ground in a variety of bottom conditions and withstand heavy current/load?
3. Storage and Maintenance – Is it easy to store and clean?
4. Construction Quality – Is the anchor made of quality materials, resist wear and tear and fully galvanized?
Best Anchor Types for Different Bottom Conditions
Pivoting Flukes Anchor – The Danforth or the Fortress. These are lightweight but heavy duty types that yield the highest holding strength among anchors. They are deep penetrating and best used for sand and mud bottoms. Some expert boaters use improvised Fortress anchors to have a wider shank-fluke angle and greater fluke area. This allows the anchor to penetrate deeper to where the mud has greater shear factor.
Plow-style Anchor – Bruce, CQR, Delta, or Yachtsman. This type can sink and set quicker than the Fortress and Danforth because of its increased weight.
Plow-style or grapnel-type anchors are engineered to work wonders on rock and coral bottoms where holding power is greatly dependent to the exact spot where the anchor is dropped. They are also effective on shale, clay and grassy bottoms as they can break into the vegetation.
As a standard precaution, boaters should bring at least one heavy anchor suitable for each bottom condition you expect to anchor on plus two (bow and stern) in tight anchorages.
After setting the anchor, you need to double check the line and confirm if it has affixed itself to something solid. Boaters should always consider the probability that the anchor might have experienced a "false-set". Securing and checking the line is vital to hold your boat in place.
Once secure, relax and enjoy your night of anchoring out on the water!
GUEST CONTRIBUTOR: This is a guest post written by Lester Robbins – content writer and blog outreach assistant for www.anchoring.com.

Sign up for our weekly email
Disclosure:
This site may contain links that are affiliated with companies where we receive compensation. Also, as an Amazon Associate we earn from qualifying purchases.
Full disclosure policy
.
---
---
---
The following two tabs change content below.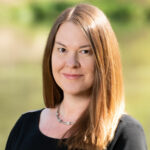 Diane is the founder of MyBoatLife.com as well as the boating lifestyle site for kids
BoaterKids.com
. Active in the boating industry, Diane is also the CMO of
Epoch Boats
, an all-electric hydrofoil boat startup.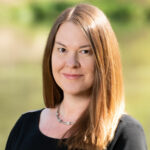 Latest posts by Diane Seltzer (see all)