---

---
Recommended products to protect your baby or kids from harmful UV rays of the hot summer sun while boating
My kids love being on the boat and we spend a lot of time out in the sun. When we are not up at our marina's pool swimming, you can usually find us anchored out on a nearby cove for the afternoon.
With countless hours in the sun during the summer boating season and it is really hard to avoid it. We're always worried about our young girls' fair skin and we try very hard to avoid sunburn at all costs. Our canvas is always extended so that the kids can get under the shade as much as possible, but we also try to take advantage of sun and UV protection products to keep the kids protected from the sun on the boat.
Here are some of my favorite sun and UV protection products for babies and young kids while boating:
(These links all go to Amazon, my favorite place to shop for selection, low price and quick shipping. If you happen to buy something on Amazon from these links I get a small commission, but it does not influence the products I choose and recommend.)
Baby and Kid Sun Hats

iPlay Unisex Baby Newborn Sun Hat
I like these hats for babies on a boat because they have provide good sun protection for the face and neck (and little heads with thin baby hair). It also has a chin strap to help keep the hat on – important on a boat. They come in infant and toddler sizes in a ton of boy and girl colors and start at less than $10.
Coolibar UPF 50+ Kid's Chin Strap Sun Protective Hat
These hats are great for providing UV protection and have a chin strap to keep them from blowing away (but it has breakaway safety). The 3″ wide rim helps keep the sun out of their face. They come in boy, girl and gender neutral colors in sizes for kids and cost less than $20.
Sunglasses for Babies and Kids
Adventure BanZ Baby Sunglasses
Most babies have a hard time keeping sunglasses on, so sunglasses with a strap is helpful. These baby sunglasses help protect eyes from direct and indirect sunlight on a boat and provide 100% UVA/ UVB protection. Best of all they have a comfortable silicone frame and strap. They carry a ton of boy and girl color choices and cost less than $15.
Kidz Banz Retro Banz Oval Kidz Sunglasses, Pink Diva Camo 2-5 Years
The Banz brand also makes comfortable sunglasses with safety straps for older k
ids 2-5 years old. The strap really helps keep them on while in the water or cruising on a boat. They cost about $15.
Kids JR75 Sunglasses UV400 Rated Ages 5-12
For older kids I like these sunglasses that feature UV400 lens, shatterproof polycarbonate frame and a rubber coating on the ear pieces to prevent the glasses from slipping off (helpful around the water). They are also very inexpensive – around $10 – which is good for young kids.
Sun Protection Clothes for Kids
SunBusters Girls Sun Protective Hooded Terry Dress (UPF 50+)
I always like to have a terry cover-up for kids – it helps them get warm after getting out of the water, but also protects them from the sun (especially if I have not had a chance to put more sunscreen on yet). You can get these kinds of hooded cover-ups at a lot of different stores, but I like this one I found on Amazon because it also has UPF 50+ sun protection and costs only $14.99.
Stephen Joseph Boy's Hooded Towel, Shark, One Size
It is hard to find a cover-up for boys that doesn't look like a dress… but I think this hooded shark towel / cover-up is pretty cool. Most young boys would love to have a shark towel around the water – and it will have the same sun protection advantages as the girl's terry dresses. Cost about $25 (little pricey, but super cute and bound to be used all summer).
Sunscreen for Babies and Kids
There are a ton of over the counter sunscreen products for babies and kids to choose from… the important thing is to use a high SPF number (50+ is usually enough) and apply often. Here are two of my favorite choices:
Aveeno Aveeno Baby Continuous Protection Sunblock Lotion Spf 55, 4 oz
Goes on smooth and has a fragrance-free non-greasy oatmeal formula that is good for babies. It also retains SPF after 80 minutes of activity in the water, sweating or perspiring.
Aveeno Baby Natural Protection Stick SPF 50 plus — 0.5 oz
Love these sunscreen sticks because they make reapplying sunscreen on a face really easy… plus they are less greasy for a face. They are good for babies and older kids (still use these on my older daughter).
Have a fun & safe summer on your boat!

Sign up for our weekly email
Disclosure:
This site may contain links that are affiliated with companies where we receive compensation. Also, as an Amazon Associate we earn from qualifying purchases.
Full disclosure policy
.
---
---
---
The following two tabs change content below.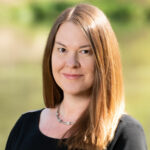 Diane is the founder of MyBoatLife.com as well as the boating lifestyle site for kids
BoaterKids.com
. Active in the boating industry, Diane is also the CMO of
Epoch Boats
, an all-electric hydrofoil boat startup.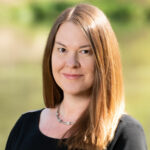 Latest posts by Diane Seltzer (see all)