---

---

Boaters demonstrate how to use the Pocket Hose on a boat, showing how it offers quick and easy wash-downs in a lightweight, compact size ideal for transient boaters
When we heard our boater friends rave about how much they love their "pocket hose", we knew that it was something worth sharing.
Recently our friends embarked on a two week Intracoastal Waterway Cruise and began talking about how great their new Pocket Hose has been for them on their cruise.
Our boater friends are also full-time liveaboards, so their first-hand experiences with products on a boat are worth listening to!
The Pocket Hose is the newest "As Seen on TV" product that seems ideal for boaters. It automatically expands and contracts when the water is turned on or off. When contracted it returns to its original size (or "almost its original size" as some reviews say).
It is lightweight, flexible and does not kink. Best of all, it's size saves storage space when stowing it away on boats (something every boater could use more of on boats!)
So our friends cruising the ICW have been using it every day on their boat trip as they stay at marinas every night as transients. I've been sharing their journey each day of their cruise on this blog, noticed their comments on the pocket hose – "Greatest Product for Boaters" – and asked them to share their experience with it.
They have a 43 foot boat, so the 50 foot Pocket Hose is a good size for their boat. Of course smaller boats may want to opt for the 25 foot Pocket Hose for an even more compact travel hose.
Some of the reviews on Amazon are not good, but recommendations from my friends have me convinced that a $20-25 investment in this product is worth a try. And as a travel hose that you may use for occasional wash-downs when cruising to different marinas (without the hassle of stowing a full size heavy hose from your home marina dock) seems like the ideal use for boaters.
Where to Buy:
You can buy the Pocket Hose at almost any local hardware or drug store, but if you prefer the convenience of buying online the prices on Amazon are pretty good for so the 50 foot Pocket Hose and 25 foot Pocket Hose (links to Amazon products).

Sign up for our weekly email
Disclosure:
This site may contain links that are affiliated with companies where we receive compensation. Also, as an Amazon Associate we earn from qualifying purchases.
Full disclosure policy
.
---
---
---
The following two tabs change content below.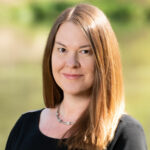 Diane is the founder of MyBoatLife.com as well as the boating lifestyle site for kids
BoaterKids.com
. Active in the boating industry, Diane is also the CMO of
Epoch Boats
, an all-electric hydrofoil boat startup.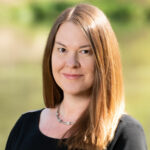 Latest posts by Diane Seltzer (see all)