The Atantic ICW cruise takes a minor detour navigating to Bald Head Island North Carolina, ending up in Hampstead NC for the night
This guest post blog series details the Atlantic Intracoastal Waterway Cruise of two friends, Karen and George, as they cruise the east coast from Chesapeake Bay to the Florida Gulf Coast.
Well it has been a whole week and we have not read a newspaper or watched TV.  I is amazing how quickly the days run together and you loose track of time.
We left Beaufort, NC at sunrise. It was a nice calm morning on the water.
Captain George took the Port (left) channel heading to the Atlantic Ocean to take a peak but the admiral caught on quick and said "Turn around!"
Our goal for Day 7 of the ICW cruise was to make it to Bald Head Island Marina (an estimated 83 NM)…
With groceries restocked, laundry done and a much needed weekend rest, we were anxious to get back on the water.  Our crew (Betty Ann Edwards and Eddie Blewitt) has been eager to learn and be ready to pitch in whenever needed.  First mate Betty Ann served us up a breakfast of french toast, bacon, juice and coffee..  YUM.
Helpful Hints / Useful Cruising Tools:
Intracoastal Waterway Facilities Guide 2012 (or 2013) – This is a state by state intracoastal waterway map with listed facilities and accommodations, along with contact information.  It also highlights other useful information such as marina approach tips. (Thank you Mark & Sandy from Skipjack Cove Marina).  We would typically plan our days destination and use this guide to pick a place to stay.  About 1-2 hours prior to our planned arrival we would call to reserve a slip for the night.
Good Binoculars – Also handy to have is a good set of binoculars so you can see channel markers well ahead along your cruise (very important).
Marina Land Transportation – We also learned that many of the marinas may offer a "courtesy car" to get into town for provisions if needed.  So don't forget to ask about this – it is usually not mentioned in any of the books.  But driver beware – no guarantee on the condition of the vehicle.
Well the day was going well until we took a wrong turn in "Trap Bay" while we were busy watching the shallow waters and confusing markers.  This set us about 2 hours off track.
When we went to call for a slip for the night, There was no room in the INN.  Now what?
Captain George found a marina only a few miles ahead on his new Garmin 740 GPS.
At Red Marker 94 after traveling 71NM we turned into a pristine marina called Habor Village Marina in Hampstead, NC.
Mike the dock master was there at the designated slip to greet us and get Special K settled in for the night.
The accommodations at Harbor Village Marina were very clean, and the marina was surrounded by beautiful homes and great vistas of the ICW.  Another good find.
Follow the Atlantic Intracoastal Waterway Cruise
Continue to follow their two week journey on this blog as Karen shares guest posts detailing each leg of their cruise along the Intracoastal Waterways.
See all the latest posts:

Sign up for our weekly email
Disclosure:
This site may contain links that are affiliated with companies where we receive compensation. Also, as an Amazon Associate we earn from qualifying purchases.
Full disclosure policy
.
---
---
---
The following two tabs change content below.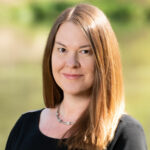 Diane is the founder of MyBoatLife.com as well as the boating lifestyle site for kids
BoaterKids.com
. Active in the boating industry, Diane is also the CMO of
Epoch Boats
, an all-electric hydrofoil boat startup.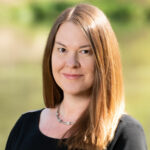 Latest posts by Diane Seltzer (see all)