The journey on the AICW continues as Special K cruises through the beautiful waters of South Carolina amidst calm waters and angry green heads
This guest post blog series details the Atlantic Intracoastal Waterway Cruise of two friends, Karen and George, as they cruise the east coast from Chesapeake Bay to the Florida Gulf Coast.
On Day 10 of our two week long  Atlantic ICW cruise we woke to a glorious sunrise and a beautiful day with clear blue skies.  The waters were as calm as glass.  We Left Georgetown Marina in Georgetown, SC sharply at 8:00 am to continue our journey down the ICW.
It started off as a relaxing and calm morning cruise – Betty Ann and I sunbathed on the bow as the guys managed the helm.
We were all excited to see our first alligator, but then horrified when we were visited by a swarm of green heads (big biting flies with green eyes).
Awful – they were everywhere.  Eventually the winds shifted and they moved on to other pray.  Meanwhile, I was busy inside the cabin sucking them up in the vacuum.  Yuck!!
The South Carolina ICW is very scenic and we enjoyed the natural beauty around us as we cruised through the Cape Romain Natural Wildlife Refuge.
The Cape Romain NWR encompasses a 22-mile stretch of the southeast Atlantic coast. The refuge consists of 66,287 acres which include barrier islands, salt marshes, intricate coastal waterways, long sandy beaches, fresh and brackish water, and maritime forest.
It was established in 1932 as a migratory bird refuge, and now protects endangered species like loggerhead sea turtles.
We traveled a total of 89 NM enjoying a relaxing day of  sunshine, calm waters and mild winds.  Of course the tides were against us as they have been since we left Skip Jack Cove Marina 10 days ago.
That evening just past 5:00 pm  we found another hidden gem tucked away on the Bohicket Creek in Seabrook Island, South Carolina.
About 20 minutes off the beaten path we docked at the Bohicket Marina to spend the night.
Except for the fierce currents approaching the marina, this was a relatively easy port to access with plenty of deep water.
Bohicket Marina is actually in John's Island, SC – located just a few miles from downtown Charleston, SC, and situated between the tranquil islands of Kiawah and Seabrook Islands (there's a great resource for more on Seabrook Islands here).
It is easily accessible from the ICW – turn South, down the North Edisto River at "R 110", and then keep an eye out to port for "Red Q" as you near the inlet for Bohicket Creek.
Seabrook Island, SC is a small island located just north of Beaufort . It has fewer tourists as compared to it's larger neighboring island Kiawah.
Rumor has it that Vice president, Joe Biden is a frequent visitor and about the only time this Republican community sees so many Democrats…  much to the locals discern.
Bohicket Marina also offers a market with a variety of dining options at any of it's five on-site restaurants.
They also have a liquor store, hair & nail saloon, charming shops and an ice cream shop.
It was a great place to stock up on more provisions… and of course have some time to enjoy ourselves at bit.
The sunset over the marsh was beautiful.  While there I also recommend trying the Fried Green Tomatoes and Palmetto Berger (two local specialties).
Oh and another tip to our fellow boaters…  Don't forget to mention your Boat US membership when staying at marinas along the ICW.  This gets you a 10 cent discount on fuel and 10% off dockage fees at many marina locations.
Follow the Atlantic Intracoastal Waterway Cruise
Continue to follow their two week journey on this blog as Karen shares guest posts detailing each leg of their cruise along the Intracoastal Waterways.
See all the latest posts:
Intracoastal Waterway Cruise

Sign up for our weekly email
Disclosure:
This site may contain links that are affiliated with companies where we receive compensation. Also, as an Amazon Associate we earn from qualifying purchases.
Full disclosure policy
.
---
---
---
The following two tabs change content below.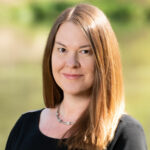 Diane is the founder of MyBoatLife.com as well as the boating lifestyle site for kids
BoaterKids.com
. Active in the boating industry, Diane is also the CMO of
Epoch Boats
, an all-electric hydrofoil boat startup.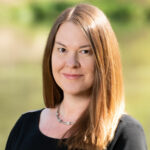 Latest posts by Diane Seltzer (see all)