---

---

Get a firm grip on the side of your boat while cleaning your fiberglass boat hull in the water or boarding safely with a boat suction handle
It's always a bit tricky to try to scrub the hull of your boat while in the water. Usually you are struggling to stay afloat while cleaning the water line.
We discovered this handy boat suction handle last season when we saw a boater using it as he scrubbed his boat hull while anchored out. Although I am sure it takes a bit of practice, this guy was practically sliding around the hull of his boat scrubbing the water line with one hand and using this boat suction grip to hold himself steady next to the boat and keep his head above the water (all while dealing with some wakes and anchored in fairly deep water).
The boat suction handle product pictured here is no longer sold by West Marine, but a comparable product is available called Super Grip Suction Mount Handle on Amazon is available for only $10.
The boat suction grip also seems to be a handy solution to not having a good handle for boarding a boat. Too many boats have either no boarding handle or a poorly positioned handle. You you can add a handle nearly anywhere you want on the side of your fiberglass boat for safer boarding.
I love this as a gift idea for a boater (would make a great stocking stuffer for boaters) or just something you should pick up for yourself to add to your boat gear collection for easier maintenance and safer boating.



Sign up for our weekly email
Disclosure:
This site may contain links that are affiliated with companies where we receive compensation. Also, as an Amazon Associate we earn from qualifying purchases.
Full disclosure policy
.
---
---
---
The following two tabs change content below.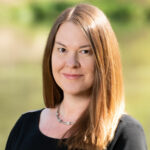 Diane is the founder of MyBoatLife.com as well as the boating lifestyle site for kids
BoaterKids.com
. Active in the boating industry, Diane is also the CMO of
Epoch Boats
, an all-electric hydrofoil boat startup.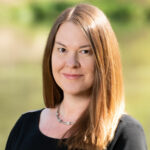 Latest posts by Diane Seltzer (see all)