---

---

Gift ideas for children's movies and TV Show DVDs about boating, pirates or ocean and sea life water related adventures that kids would enjoy watching
It's always more fun on the water… especially for kids! From pirate adventures to exploring ocean and sea life, there are tons of movies and TV shows on DVD to capture the spirit of boating that kids would enjoy as gifts.
Kids can enjoy movie classics and favorites like Finding Nemo or Little Mermaid, along with seeing favorite TV characters like Backyardigans or Jake in the Neverland Pirates in boating or sea related adventures on DVD.
Whether your kid is a boating enthusiast or your children simply enjoy water theme shows, this collection of movies and TV show DVDs is the perfect list of boat, ocean or pirate related entertainment ideas for kids.
---
---
---
Boating or Water Theme Movies for Kids
---

Finding Nemo (Two-Disc Collector's Edition)
The popular tale of Finding Nemo by Disney's Pixar is an amazing under sea adventure that both kids and adults love to watch. This two-disc collector's edition is packed with special features.
---
The Little Mermaid (Two-Disc Platinum Edition)

This two-disc edition of Disney's Little Mermaid is digitally remastered from the orginal movie and comes with tons of special features.
---
The Little Mermaid – Ariel's Beginning
A prequel to The Little Mermaid, Ariel's Beginning tells how the story of Ariel began under the sea. This was a made for Disney DVD.
---
The Little Mermaid II: Return to the Sea [Special Edition]
Finishing off the collecting of Little Mermaid movies, Return to Sea is the sequel to Little Mermaid and continues her story under sea.
---
Muppet Treasure Island – Kermit's 50th Anniversary Edition
The Muppets became popular again with the recent release of a new Muppets movie, and in this DVD movie the muppets take to the sea for a fun pirate adventure based on the pirate Long John Silver. 
---
A movie that promises you will "laugh your booty off", this kids movie about pirates uses Claymation and features the voice of Hugh Grant as Pirate Captain.
---
Shark Tale (Widescreen Edition)
A comic catch from the studio that brought you Shrek, Shark Tale is a hilarious hit and "a wonderful under-the-sea adventure for movie lovers of all ages!" Features voices of Will Smith, Angelina Jolie and Robert DeNiro.
---
The Reef
If you
like Finding Nemo, then you will probably like The Reef because it is a very similar underwater adventure. The voice talent includes Freddie Prinze Jr.   Fran Drescher and Rob Schneider.
---
Free Willy: Escape from Pirate's Cove
A retelling of the original Free Willy, Escape from Pirate's Cove is a family movie about a baby orca who needs a friend and a girl who finds the courage to help him. Features Crocodile Hunter Steve Irwin's daughter Bindi Irwin.
---
Sinbad: Legend of the Seven Seas
This movie is an animated adventure from Dreamworks Studio and features the voices of Brad Pitt and Michelle Pfeiffer.
---
A childhood classic that is now available on DVD, this movie is called both magical and dramatic.
---
Kids Boat and Sea Theme TV Shows on DVD
---
The Splish Splash Big Red Boat/Sailing Around the World
OK, I have to admit, I get really annoyed with The Wiggles, but kids really do like them. And if you have to watch them, a boating adventure is the way to go.
---
Jake and The Never Land Pirates: Season 1 V.1 (DVD + CD Combo)
The best pirate cartoon that kids love – get the entire first season of Jake and the Never Land Pirates with 7 episodes that your kids can watch over, and over, and over, AND OVER again!
---
Jake and the Never Land Pirates: Peter Pan Returns (Two-Disc DVD + Digital Copy Combo)
This full length adventure featuring Peter Pan returning to Jake and the Never Land Pirates along with 5 other pirate episodes on the DVD.
---
Cat in the Hat: Ocean Commotion
Kids can learn more about the ocean with the Cat in the Hat's educational and entertaining DVD about the ocean and sea.
---
Dinosaur Train: Dinosaurs Under the Sea
Dinosaurs and boats? Sure, why not! The popular PBS show about Dinosaurs take you under the sea for underwater adventures. Features multiple episodes.
---
SpongeBob SquarePants – Sea Stories

Another one you either love or hate, but you can't deny that SpongeBob SquarePants keeps kids entertained. Features 10 sea stories in this DVD.
---
Super Why: Under the Sea
Another great educational show, kids learn a lot about letters and how to put them together to spell words. Under the Sea fun is a bonus!
---
Dora the Explorer – Pirate Adventure

We did it, we did it! Featuring a double length episode Dora the Explorer goes on a pirate adventure that Dora fans will love.
---

Sign up for our weekly email
Disclosure:
This site may contain links that are affiliated with companies where we receive compensation. Also, as an Amazon Associate we earn from qualifying purchases.
Full disclosure policy
.
---
---
---
The following two tabs change content below.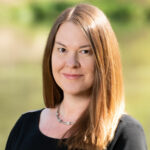 Diane is the founder of MyBoatLife.com as well as the boating lifestyle site for kids
BoaterKids.com
. Active in the boating industry, Diane is also the CMO of
Epoch Boats
, an all-electric hydrofoil boat startup.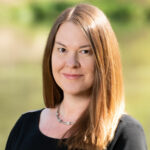 Latest posts by Diane Seltzer (see all)