---

---

How to find the perfect water resistant watch that is stylish and functional for water sport activities like boating, diving, fishing or swimming

If you are looking to find the ideal watch that is both stylish and functional for your life on the water, then it may be worthwhile to give dive watches another look.
Dive watches are a category of men's watches that are designed specifically for diving, boating, fishing and other water sports. They have many special features and functions that are specific only to dive watches; two of the most well known being a water resistance of at least 100 meters (330 feet) and a moveable outside bezel with minute markings on it.
Early dive watches were heavy and not very stylish, because they needed to be solid and reliable. However, as time has gone on dive watches have become lighter and more stylish, making them appealing to wide range of users.
Dive watches are sought after because of their reliable features, functions, and style. The technical features of a dive watch are water resistance, shock resistance, chemical resistance, a luminous second hand, and clear and easy to read minute markings on the face of the watch. Many of these features don't just apply to divers. Boaters and other water sport enthusiasts will appreciate the water and shock resistance. You never have to take it off, even if you choose to go swimming.
Traditional dive watches are analog, meaning they have an actual minute, hour, and second hand on the face of the watch. However, several companies have introduced digital dive watches that combine some elements of an analog watch with a digital display. Digital dive watches are required to have an end-of-life (EOL) indicator to warn the diver of the possibility of the battery dying soon.
The primary function that is unique to a dive watch is the rotatable bezel. The bezel is used to keep track of time, which is particularly important for divers that need to know how long they've been diving and how much air they have left in their tank. But this function isn't only useful to divers. Any outdoor sportsmen can use a timer function on their watch. If you're new to diver watches, or watches in general, you can find helpful information on online watch forums.
Some well-known brands of dive watches include Seiko, Deep Blue, Omega and Rolex and are easily found at online shopping retailers like ShopNBC. These top brands have been making dive watches for decades and are trusted by divers around the world to keep accurate time.
Whether boating, diving or swimming, a good quality water resistant watch can enhance your time on the water in style.

Sign up for our weekly email
Disclosure:
This site may contain links that are affiliated with companies where we receive compensation. Also, as an Amazon Associate we earn from qualifying purchases.
Full disclosure policy
.
---
---
---
The following two tabs change content below.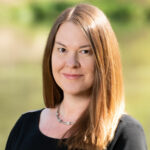 Diane is the founder of MyBoatLife.com as well as the boating lifestyle site for kids
BoaterKids.com
. Active in the boating industry, Diane is also the CMO of
Epoch Boats
, an all-electric hydrofoil boat startup.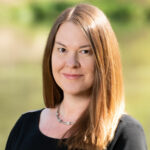 Latest posts by Diane Seltzer (see all)