---

---

Create an ocean life, sea creature or boat themed kids party with these ideas for nautical party supplies, décor, cakes, water games, party favors and more
With two little boat girls getting ready to turn five and one only a few weeks apart in the summertime, we decided that having a sea creature theme birthday party was a great way to celebrate. For boaters, a sea creature theme party is a fun way to share your love of anything nautical with kids. And really what kid – regardless of their level of enthusiasm for boating – doesn't enjoy sea creature and ocean life things in the summer?From nautical décor to fun water games and nautical party favors, there are lots of great ideas you can use to incorporate a sea creature theme into your next kids party.
---
---
Sea Creature Theme Party Décor
Party décor sets the tone for a sea creature theme, and luckily there is no shortage of ways to add ocean and sea creature flair for your party.
First, we got our oldest daughter involved in helping to create some of the sea creature theme party décor by decorating some
free seacreature line art drawings
we printed out. We used line art (uncolored) images of all the sea creatures we could find: octopus, fish, crab, whale, dolphin, turtle, shark, seahorse, jellyfish and more.
Decorating and coloring all the sea creatures was a fun craft project to get my daughter involved in getting ready for the party. Then, I simply poked a hole in the top of each and hung them with a string inside and outside of the house.
Another big décor idea I found was blow-up sea creatures. We found a
pack of 12 blow-up sea creatures on Amazon
 that included a cute collection with crabs, octopus, sharks and fish. We had these all around the yard and in our kiddie pools, and the kids had a blast tossing them around like beach balls.
Other décor included party supplies with a fish theme or Ariel from Little Mermaid (which we used for the plastic tablecloths, cake décor and piñata). We chose Ariel from Little Mermaid because we have daughters, but pirate, Sponge Bob or Finding Nemo theme party supplies also works really well with the sea creature theme too.
For the cakes we had a Little Mermaid theme for our older daughter's cake and a Finding Nemo theme for our baby girl's cake.
To make the backyard even more festive and tie in all the nautical colors we got a dozen latex balloons in coral pinks and orange and sea green.
Sea Creature Theme Party Games and Water Toys
Summer backyard water toys are a natural fit for the sea creature party theme. We set up several different kiddie pools (2 bigger ones and 1 smaller one for the baby). We also had a slip-n-slide and water table set-up so the kids had lots of outdoor water fun options to keep them busy.
The blow-up sea creatures served as party décor and party fun for the kids as they kicked and threw them around in the pools.
We also had plastic sea creatures for the kids to play with in the water table and in the pools (we also bought extra for their party favor bags – this
Giant Bucket of Ocean Life Sea Animal Figures
we found at Amazon included 34 pieces with a nice variety of sea creatures).
In addition to the kiddie pools and water fun we also set up a cheap horseshoe toss game and set up our Little Tikes Bouncer
(a good investment if you have an outdoor kids party every year).
The only organized game we had was a piñata – a game we have every year regardless of the party theme because the kids just love to hit a piñata.
We chose a Little Mermaid piñata and loaded it up with bite size candy and some extra squishy sea creatures (purchased mainly for the party favor bags).
Sea Creature Crafts and Party Favors
We were lucky enough to have our older niece and nephew at the party to help out with a few special crafts at the party.
We asked our niece who is an aspiring photographer to work as the "party photographer" (having a designated photographer is something I HIGHLY recommend so you can focus on other party chores and not miss any special moments).
In addition to capturing some great shots for our photo albums (and this blog!), we asked her to take a picture of each kid posing with the giant inflatable whale we got from Amazon. It was about $20 but TOTALLY worth it. Not only was it great for the party décor and fun for the kids to play with, but it was also a great prop for pictures. Amazon also had a really cute giant blow-up whale and a giant blow-up dolphin that would work for pictures too.
We made sure to get a picture of each kid on the whale and then printed them out on a 4×6 photo printer (again, my niece was SUPER helpful). Before the party we painted cheap wooden frames we got from the craft store for only $1 each. We painted them a light ocean blue color and personalized them with names of each of the kids at the party.
At the party kids were able to decorate them with sea creature theme foam stickers, we popped in their photo and gave it to them as part of their party favor.
Our nephew was also a huge help at the party. He is very artistic, so we asked him to do face painting for all the kids. He used the sea creature line art drawings as inspiration.
We picked up a simple face painting kit from Amazon
and for less than $20 all the kids at the party were able to have their faces painted with dolphins, turtles, sharks and more.
The party favor bags were actually boxes we found with the sea creature theme at Oriental Trading. Inside we included sea creature tattoos, squishy sea creatures, tropical fish candy rings, plastic sea creature toys and little snack size zip-lock bags filled with… what else but… Swedish fish!

Sign up for our weekly email
Disclosure:
This site may contain links that are affiliated with companies where we receive compensation. Also, as an Amazon Associate we earn from qualifying purchases.
Full disclosure policy
.
---
---
---
The following two tabs change content below.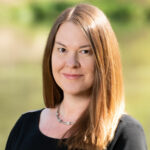 Diane is the founder of MyBoatLife.com as well as the boating lifestyle site for kids
BoaterKids.com
. Active in the boating industry, Diane is also the CMO of
Epoch Boats
, an all-electric hydrofoil boat startup.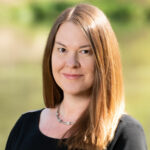 Latest posts by Diane Seltzer (see all)