---

---

Tips for Selling a Boat on the Internet without the Use of a Dealer
In today's competitive market, selling a used boat takes some creative marketing and a lot of determination. Simply placing a sign on a "for sale by owner" (FSBO) boat or listing the boat in a local marine publication will no longer sell a boat.
New online listing and internet marketing channels combined with properly preparing a boat for sale can make the difference between a boat that sells and a boat that sits on the market.
---
---
Advantages of Boats for Sale by Owner
The main reason a boat is listed for sale by owner, rather than with a broker, is the savings. A boat for sale by owner can save on broker's fees and commissions amounting to tens of thousands of dollars. The savings can mean more money in the boat owner's pocket, or allow the owner to price the boat more aggressively to sell faster.
Boat owners that desire more control over the boat selling process are more likely go a "for sale by owner" route. A boat for sale by owner gives the owner the flexibility to schedule convenient boat showings, set a competitive price without commission and use online marketing to sell the boat independently.
Listing For Sale by Owner Boats Online
Listing a boat online is the best way to provide broad market exposure at a cost-effective price for a boat for sale by owner.
Some of the biggest advantages of marketing a boat online include:
More market exposure. Online services provide exposure to boat listings 24/7, enabling visibility to thousands of boat buyers on the internet. Online advertising typically give a boat longer exposure than a print advertisement that may only last a week during a publication's distribution.
Photo showcase. Online boat listings give the seller more opportunity to showcase a boat for sale by owner with full color photos. Buyers will get a better view of the boat's selling points, both inside and out.
Online resources. Many listing sites now include access to ad statistics and other online tools to monitor traffic and interest in the boat listing.
Competitive rates. As compared to print advertising or broker's commission rates, online advertising is very cost-effective. Online boat listing rates are often a fraction of the cost.
Using multiple online listing services for showcasing boats for sale by owner will increase the boat's online exposure. Several large sites with high traffic and a good online presence in the boating industry include BoatTrader.com, Boats.com, Boatsville.com and iBoats.com.
Preparing a Boat for Sale Online
Taking the time to carefully prepare a boat for sale will speed up the boat selling process. A clean and tidy boat is very desirable and will generate more interest in a FSBO boat. Since many marine lenders consider condition in a boat resale value and appraisal, boats that appear to be a good value to lenders will also make it easier for buyers to obtain boat loan financing.
Make sure that the boat's appearance and condition is attractive to buyers before taking any pictures for the online listing.
Clean the boat thoroughly inside and out.
Remove clutter from the boat interior.
Don't distract a buyer with personal items and boat gear scattered throughout the cabin.
Eliminate unnecessary items from the cabin and showcase the available storage in the boat.
Consider using a wide angle camera lens when photographing the inside of a boat for sale. The wide angle lens will make the boat look more spacious and give the buyer a better view of the interior.
Internet Marketing for Boats for Sale by Owner
Think outside the box when using internet marketing channels to sell a boat. Multiple listings will produce more online exposure and ultimately more potential offers from buyers. In addition to boat specialty sites, consider other options like eBay or Craigslist.
Remember to tap into online marketing channels and cross promote (link to one another) as much as possible. Free social networking sites like Facebook, Twitter and blogs are other also great ways to leverage no-cost online exposure to boat listings. With a little bit of internet marketing savvy and creativity, a seller listing a boat for sale by owner can save thousands and sell faster.

Sign up for our weekly email
Disclosure:
This site may contain links that are affiliated with companies where we receive compensation. Also, as an Amazon Associate we earn from qualifying purchases.
Full disclosure policy
.
---
---
---
The following two tabs change content below.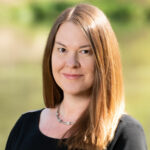 Diane is the founder of MyBoatLife.com as well as the boating lifestyle site for kids
BoaterKids.com
. Active in the boating industry, Diane is also the CMO of
Epoch Boats
, an all-electric hydrofoil boat startup.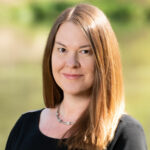 Latest posts by Diane Seltzer (see all)